well i'd been promising ( threatening? ) this for awhile now…
and this is actually purty depressing… but someone ( i guess it's down to me )
should chronicle the ( albeit too brief ) history of rock / dance clubs of…
WeSTCheSTeR ( wastechester ) New York in th' 70s & 80s….
we'll start our lil tour in ynkrs…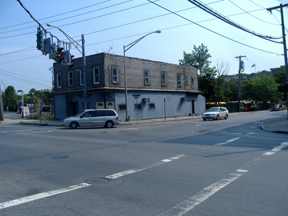 this is/was Harlees Playhouse on nepperhan behind the old Dellwood Milk Plant…
back in th' 70s i remember riding my schwinn /w/ motomags past this place…
when i believe it was then called The GaLaXy BaR / 'DiSCo'…
here's where the supposition / intrigue lies…
back in 1966 or so there were a coupla lokel yokel bands…
The Descendants…
czech out their awesome "LeLa" here…

and Chain Reaction…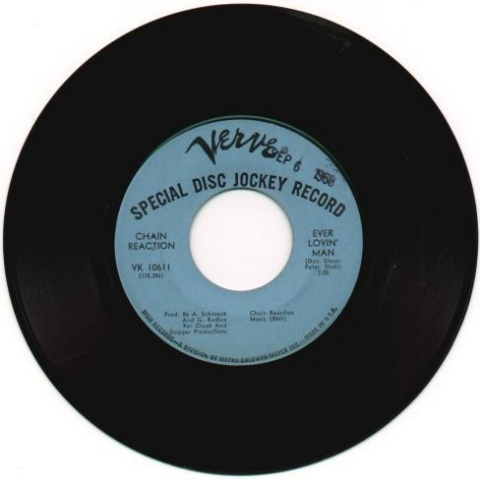 anyway, i believe this was where the legendary battle of the bands shows happened…
i think btwn the descendants & chain reaction ( rumor has it the former won! )
if anyone can confirm one way or th' other… bang us an e-mail /w/ pertinent info…
UPDaTE! Joe Brya of The GO! sez his older sister usedta go to…
The JuMPiN JaCk! which he describes as being…
on 'NePPeRhan just south of Roberts'… ( still could be this bLdg! )
TeRRy KNiGhT & The PaCk of FLiNT MiCh also mebbe played there…
that of course is MaRk FaRNeR & Don BReWeR PRe-GRaND FuNK!
please klick here!
klick here too!
joe b also sez…
"there was a 'house band' called the Pilgrims (complete with pilgrim attire)
who made a bit of a splash at the time and had also appeared on the Clay Cole Show,
which I watched…they were more or less a Young Rascals "white-soul" sounding band
from what I recall-I must've been 7 or 8 years old…"
RiCk LyNch fum that area 'o' YNKRs… where is yu?
pls call 'collect'…
btw, in th' latter 80s/early 90s HaRLees PLaYhouse then became a GaY bar…
( 'not that there's anything wrong with that…' )
staying in ynkrs…
heading apprx 3-4 miles south & slightly east & about a decade later…
the RiSiNG SuN ( RiSiNG SLuM ) was…
Thee RoCk&RoLL bar/club of th' mid / latter 7Ts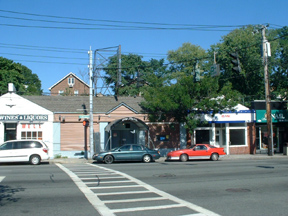 the MAiN CLAiM To FaMe was that MeTaLLiCa play'd there JuLy 26 1983…
they opened fer RaVeN, who were MuCh MoRe PoPuLaR at the time…
MeTaLLiCa came to Mad PLaTTeRS that afternoon & some of th' kids were even…
making fun of 'em ( ! )… i said you'll all be buying their rekkids a year fum now…
anyway, way B4 that, RaT RaCe Choir & TT QUiCk…
usedta seemingly constantly be enmesh'd in 'the battle of th' AC/DC cvr bands'…
…and then there were th' other cvr bands… ( many cvr bands in th' 70s )
STiCky FiNGeRS = RoLLiNG SToNeS… BeTWeeN The SheeTS was anuther i think…
i believe a coupla Led Zep cvr bands were…
iMMiGRaNT SoNG & TRaMPLed UNdeRfooT
CRySTaL ShiP was the DooRS / JiM MoRRiSoN tribute band…
if anyone has tapes / cdrs / video / fotos / etc… pls lmk… lemme kno!
nearly fergot… th' RiSiNG SLuM is now CiTy LiGhTs… a strip club!
so yea… no place fer rock&roll… too many 'lowlifes' ( ?! )
Joey sez that MoTLey CRue play'd th' SLuM… that would've had to been in '81/'82…
he sez that he knows a few OLdeN that bought th' 'StiCk To Yr Guns' 45 off 'em…
and i'm purty cert the ORiG LEaThur PReSS aLb came out late '82 / early '83 ( ? )
also Joey i reports his dad, a ToTaL SoLid SeNdeR in his own right, usedta go to…
a dinner revue joint called The RiVieRa on Yonkers AVe back in the mid 60s…
btwn Kimball Ave & Bronx River rd…
where he saw all the MoToWn Groups…
Smokey Robinson & The Miracles, The SuPReMeS ( !!! )
he even got Jackie WiLSoN a glass 'o' water!!!
ALSo, BiLL Cohen, the DeNTiST ( located 1579 Central Pk Ave nexter OL ReX )
remembers a converted movie theater mebbe called The WoRLd ( ? )
sorta around th' same area same time ( Mid 60s ) but mebbe Mt VeRNoN side…
where he saw JaMes BRoWN & Th' FaMOUS fLaMeS!!!
CeRT ANY iNfo / PiCs / SCaNs would be MuCho APPReCiaTed!!!
Leaving Yonkers fer now… driving north on Central Park Ave apprx 10 miles…
and who'd a thunk it, but 1976 in HaRTSdaLe was a fleekin' fantastic year!
tho th' orig bldg was torn down circa 1984.. but this was BeefSTeak ChaRLieS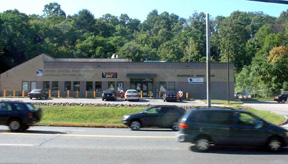 this was where… believe it or not… ( dept: yu must be kerazy! )
PaTTi SMiTh, TeLeViSiON, The RaMoNeS & brit prog soopr groop UK play'd!
Robt Schaad sez he saw TaLkiNG HEads there in '76
if memory serves ( and at this stage in mi life, it often drops the dish… )
the restaurant was to the left, the niteklub to th' rite…
i believe we were having dinner there the nite UK play'd…
i would've been about 11-12 & had no idea who UK were…
but Patti Smith & The Ramones were both fum NYC & i had heard 'em on…
WPLJ… ( the NiTebiRd ALiSoN STeeLe ) & WPiX….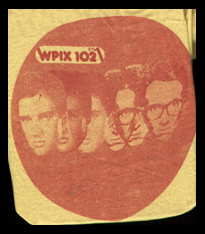 in the nexter shopping center jest north of BeefSTEak ChaRLies was…
FuDGieS DiSCo…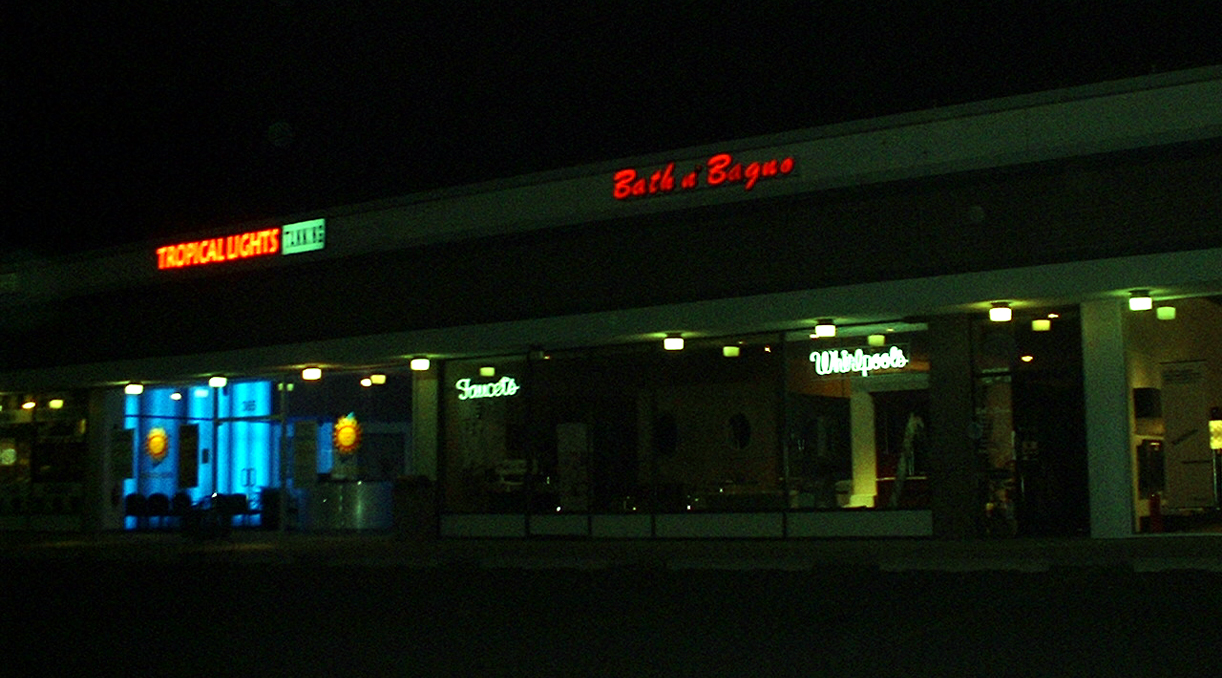 i can't remember which of these stores was th' exact location…
but i can remember one night i was riding my mongoose in the parking lot…
and some real a-hole swerved to nearly hit me, he then got out /w/ his buddy & their girlfriends and made some asinine comment as they walked off to the entrance…
after which i proceeded to key th' side of th' nice new shiny red convertible…
500 ft north competing with the fudgies was th' more upscale more adult …
GaLaXy DiSCo ( apparently v. common name fer discos! )
Joe Brya ( still of The GO!) has corrected us here…
This DiSCo was named The MiLky WaY…
close enuff sez i…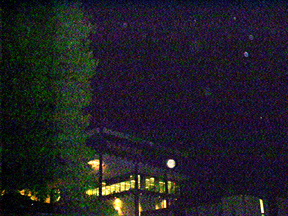 i du remember as a 13 yr old in that summer of '78 seeing the lighting /w/ strobes etc…
and being v. impressed /w/ th' bldg / 'aura & mystique' of th' place…
finally… ( fer this post at least ) heading back down to yonkers…
and a different place, a different time… WiNTeR '83 – SuMMeR 1984…
this was a HoRRibLe DiSCo / 'PSeudo Nu WaV' club..
located jest opposite RooSeVeLT…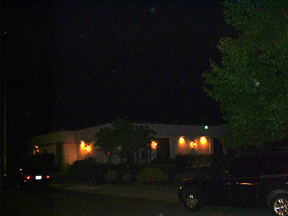 the problem fer me was… it was close! ( and th' Left Bank was on th' wane by then… )
only 15-20 min walk fum mi mom's apt & cheep too… cheep t' get in & cheep beer too!
so i would go, then within an hour or so… head back home…
and lissen to SPK on th' headfones in mi lonely misery…
cruel ironic joke… this location is now a FUNERAL PaRLOuR!!!
( VeRy APt fer such a DEad KLub! )
well that's it fer this post…
as usual, if anyone has tapes / cdrs / video / fotos / info / memories / etc…
pls lmk… lemme kno…
( i'd esp like some collab w future post 'bout the low down… humorous anecdotes req! )
thanx again to Joey I, Joe Brya, and Robt Schaad fer the anecdotes…
PLS Keep 'em CoMiNG!
( it may take me coupla weeks but i'll werk 'em in… i promise! )